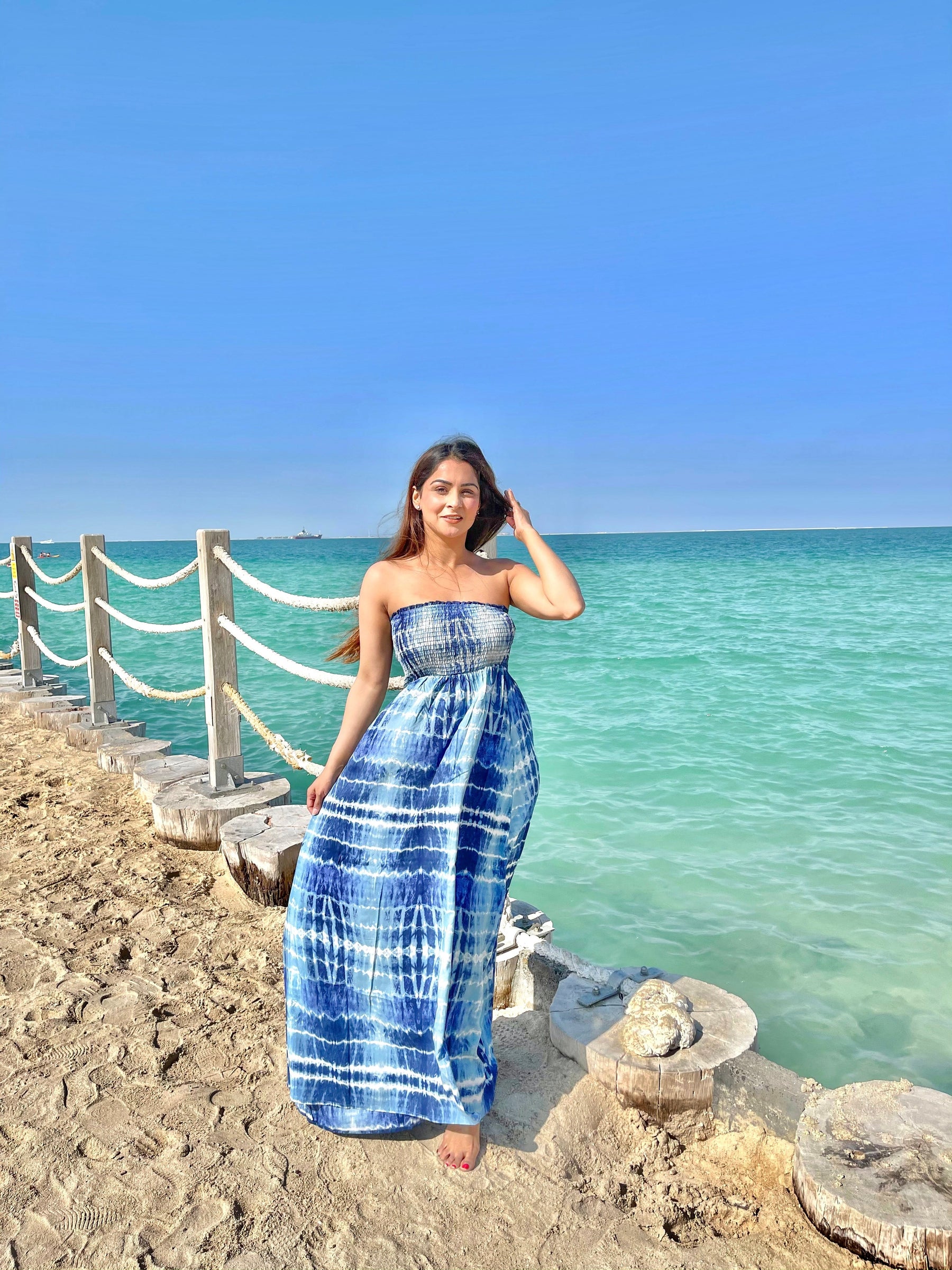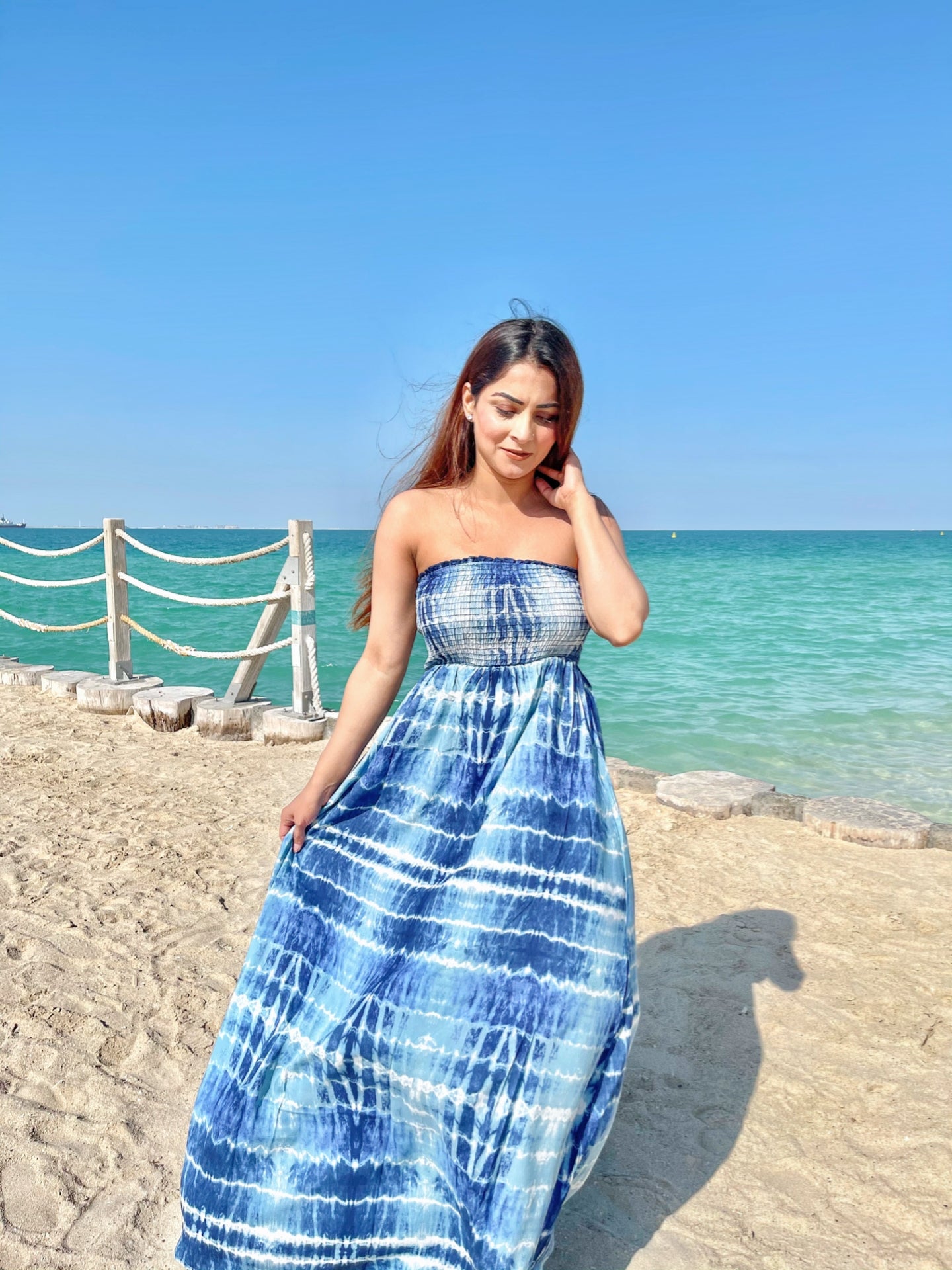 Beach Blue Tube Dress
This Bright Floral Tube Dress is perfect for your casual outing. You can wear this poshaffair classic at the resort, on the beach or wherever your flirty heart wants it to be.

This comfortable dress gets you ready to have some hearty fun. Spun with a tube neckline and designed for a bodycon fit, it's a high-impact option for the casual party season. 
Fabric: Soft Rayon